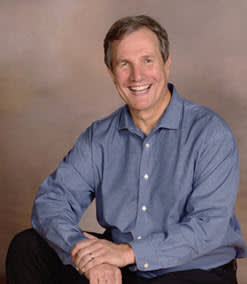 We were dismayed to witness what occurred at our nation's capital yesterday. On display was our government's dysfunction and vulnerability as the sanctity and decorum of our democracy was overrun. Law and order had given way to a lawless mob.
On the day a joint Session of Congress met to count and certify the Electoral College votes for the Presidential Election of November 2020, we expected political theater as several representatives and a few Senators signaled they would object to results from certain states which they claim had voting irregularities and fraud. However, the majority of members of both House and Senate indicated that they considered the election to be fair and legal since no evidence or proof of claims to the contrary had been substantiated. We anticipated a long day, but one with a decisive outcome, ensuring a peaceful transition of power. Sadly, that is not what we witnessed.
Protesters who supported President Trump's unsuccessful bid to be re-elected were expected to converge on Washington yesterday. Indeed, they were present and numbered in the thousands. What we did not expect was how this group would become an unruly, riotous mob that stormed the Capitol building causing chaos and disruption of the proceedings and making a mockery of our democratic electoral process. In the aftermath, four people died–one from gunshot and three from medical emergencies.
Late in the afternoon, Kent, Emily, and I met via zoom to discuss what we might offer in the way of a pastoral response. While news reporters, historians, and political analysts will address the questions of how this could happen in America and who is to blame, we wanted to address the severity and alarm of this situation and provide spiritual leadership for our congregation.
In a recent interview, NY Times columnist and author, Thomas Friedman pointed out that the United States rests on two pillars of democracy – truth and trust. "Without truth we can't agree what road to go down and without trust we can't go down that road together. When you don't have truth and trust it is very hard to sustain a healthy democracy."
The apostle Paul spoke similar words to a conflicted Christian community at Ephesus: we aren't supposed to be infants any longer who can be tossed and blown around by every wind that comes from teaching with deceitful scheming and the tricks people play to deliberately mislead others. Instead, by speaking the truth with love, let's grow in every way into Christ… (Ephesians 4.14-15 CEB).
As people of faith, let us show the way by speaking the truth with love.
As Christians we are committed to one another despite differing political viewpoints, because Christ is the reason for our unity. Thus, we value truth over falsehoods, fear, and emotional manipulation. We know the health of our community depends on our ability to trust one another with an unmistakable motive of love; such that we honor and respect what is true and speak up when something is wrong.
As people of faith, let us pray for a peaceful and respectful transition of power.
Politicians are fond of closing speeches with the phrase, "God bless the United States of America." As people of faith, let us help bend the knee of our nation toward God's will rather ask for God's blessing to do our own bidding.
In closing, I offer this prayer for peace adapted from Sister Joan Chittister of the Benedictine Sisters of Erie:
Almighty and merciful God,
You who told us "vengeance is mine,"
save us from acting to the contrary
–save us from over-reacting when we are wronged;
or wanting to hurt in return those who have hurt us.
Give us the inner strength it takes
to listen rather than to judge,
to trust rather than to fear,
and to make peace in spite of resistance and hostility.
We ask for your grace, O God,
to learn from our mistakes so that we might be our best selves.
We ask for courage
to work for the good of others that all may thrive and flourish;
and for humility to honor
all people created in your image.
Give us the depth of soul, O God,
to constrain our might,
to resist the temptations of power
to understand that vengeance begets violence,
and to bring peace in alignment with your will.
For You, O God, have been merciful to us.
For You, O God, have been patient with us.
For You, O God, have been gracious to us.
And so may we be merciful, patient, and gracious
in the way we show love to others.
This we ask through Jesus, who shows us
the way and empowers us to walk in it.
Amen.
Published on January 7, 2021