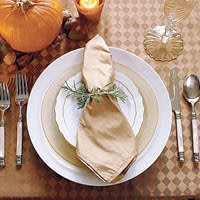 Listen to Colleen here or read her post below.
Saturday evening, our family gathered via zoom to honor of our son, Paul's birthday. Candles were lit, wishes made, birthday song sung and presents enthusiastically opened. We laughed wholeheartedly as we observed the dog, Frankie, quietly trying to treat himself to a bit of cake.
It would have been perfect, except for one thing. I wanted to reach out and give my son a GREAT big hug. That was impossible because Paul lives on the east coast. So, I am very grateful that technology allowed us to be together.
That evening, due to the Covid-19 pandemic, we agreed to err on the side of caution, and not travel for the holidays. We would remain sheltered- in-place 3,020 miles apart. Jerry and I went to bed feeling a little deflated knowing Paul and his finance' Diliara weren't coming home this year.
The following day brought more disappointing news. Collectively, our local extended family made the same choice to forgo in-person gatherings for the holidays, opting for a family zoom get-together instead. This can't be happening! Our families always gather for holidays. Am I in the Twilight Zone?
Family gatherings are events I treasure. Squeezing 30 people at the dinner table takes careful choreographing but well worth the experience. From the moment we arrive up to the second we leave, everyone is busy hugging, visiting, laughing, playing games, catching up, sharing old memories, and making new ones!
It's no secret Uncle Gene and Auntie Lynn have dibs on the turkey legs and always look forward to Aunt Becky's candied yams and Aunt Connie's lime Jello. Recalling my childhood, I know exactly what the little ones are thinking standing in front of the desserts, eyes wide as saucers trying to control themselves and not touch.
I don't know what I will feel like come Thanksgiving with no anticipated aroma of a turkey or baked pies in the air. Our large family gathering will be a party of two. I'm trying to prepare myself for what that will be like, knowing it will be emotionally, relationally, and physically difficult. I am also giving myself permission to be disappointed. At the same time I've decided to be more intentional in my prayers knowing God will be with us as our honored guest.
Recall God's word spoken through the prophet Isaiah:
"So do not fear, for I am with you; do not be dismayed, for I am your God. I will strengthen you and help you; I will uphold you with my righteous right hand."
It is important to remember, that holidays have a way of heightening feelings of loneliness. Being isolated doesn't help. Memories of times past can stir up feelings of loss and grief. In these last eight months, every one of us have experienced loss of some kind resulting in grief. I remind us all that losses are significant; and that grief is a universal emotion. There is no right or wrong way to process it.
Caring Ministries offered a workshop, "Surviving the Holiday" on November 17th and shared practical tips and words of strength and encouragement to help participants prepare to face the unique stresses of the holiday season. As the holidays draw near, know that you are not alone. God is present with us, always.
Published on November 20, 2020