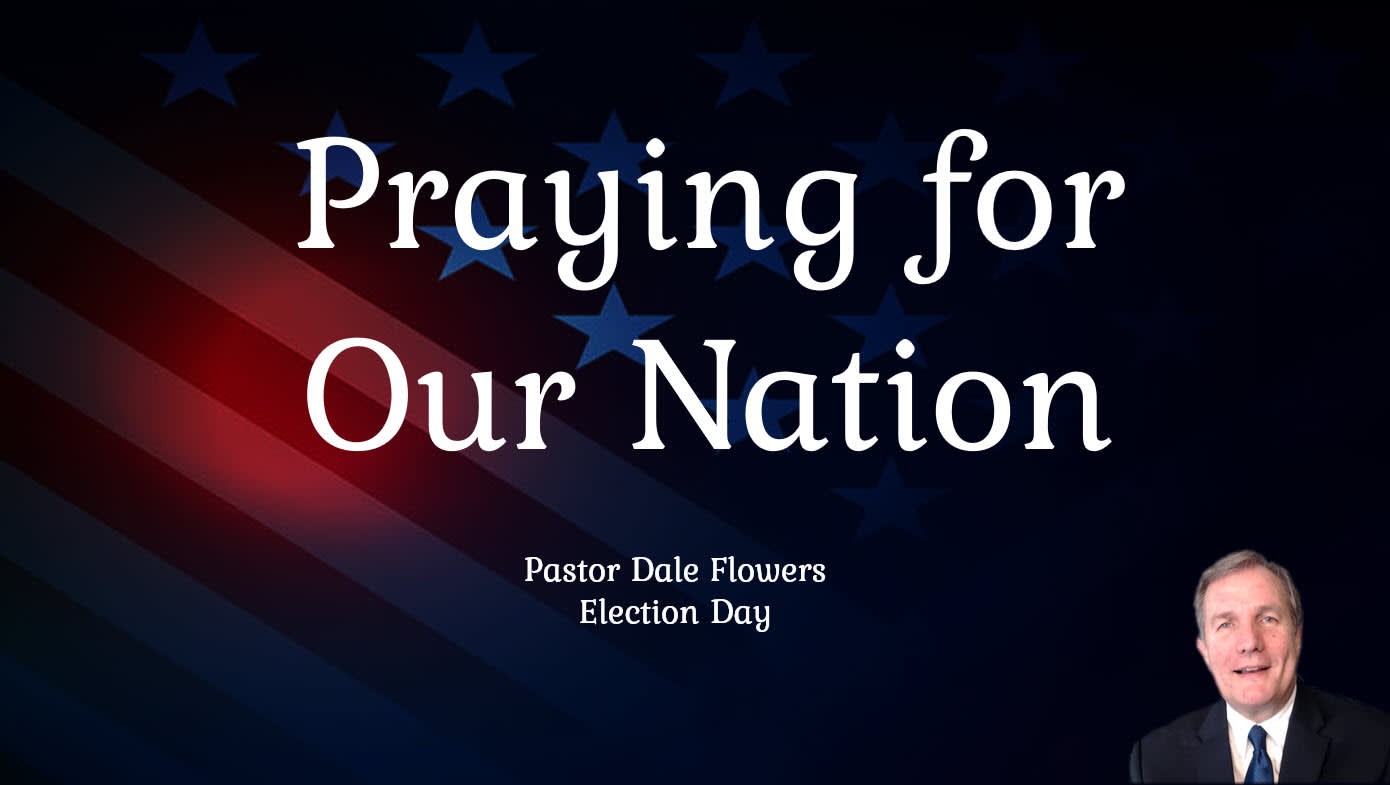 Let us pray for God's will to be done.
Lord, we are eager to know the results of today's election. We want it to be over and done, but even more we want to see the outcome be as we voted. Yet, we dare not reduce this election to a matter of winning or losing. We know from experience that even when we get what we want, it does not always turn out to be what we expected. We also know that times of disappointment or let down are seldom as bad as we imagine. Regardless of what happens today or the days ahead, may we continue to be your people who know our calling and serving your purposes in this world. News outlets would have us believe the outcome of this election determines our nation's future, but we know its destiny is in your hands.
We pray for your will to be done and your purposes to be accomplished in the same way you have worked throughout human history for years, decades, centuries, and millennia. With our limited perspective, help us see how you are working to reconcile all things to yourself; and how you do not impose your will on others, but with patience allow people to choose it for themselves.
Remind us of your love for all and that your grace is sufficient for our every need. Help us be people who live in grace and show grace to those who need it. More than assessing blame, finding fault, or seeking retribution, we pray for your justice, Lord, to right the wrongs of our world. Bring a change of heart and a chance to repair what is broken, to heal what is wounded, and recover what is lost.
We ask your help to love our neighbors well and to be visible signposts of your kingdom come. For the good of our nation and the glory of your name we pray. Amen.
Published on November 3, 2020