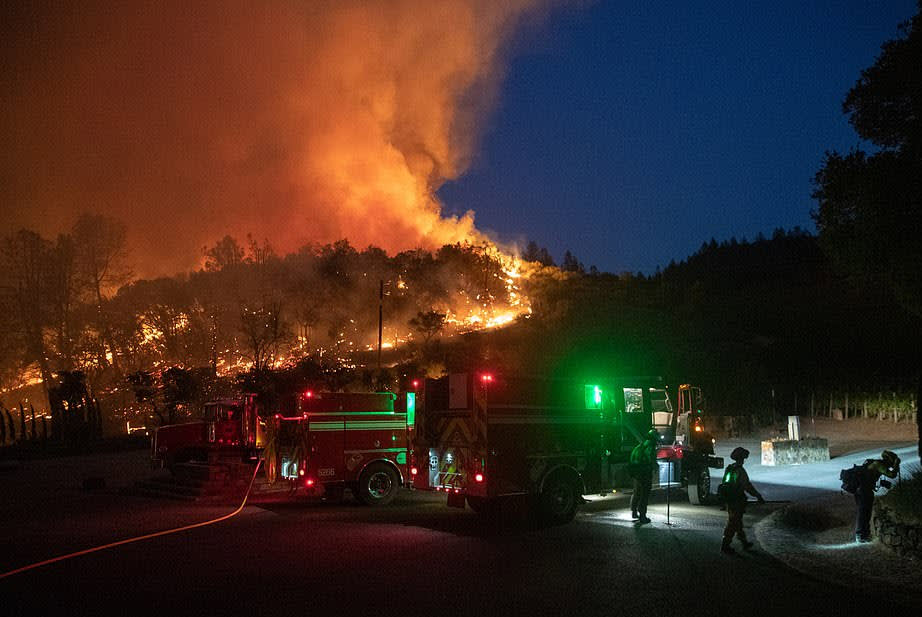 Sunday evening, September 27, 2020 we experienced yet another wildfire (the fourth in three years) in Sonoma County. The Glass Fire, which began in Napa County, made incursions into the Southeast portion of Santa Rosa along Calistoga Road, Los Alamos Road, the Highway 12 corridor, and the Trione-Annadel State Park. As of Wednesday, September 30, 2020, The Press Democrat reported the fire had consumed 46,600 acres, destroyed 80 homes (28 of them in Sonoma County) and the evacuation of more than 68,000 Sonoma County residents. Though the fire is only 2% contained, firefighters were able to make significant progress on Tuesday due to favorable weather conditions, resulting in many of the evacuation orders being lifted and allowing people to return to their homes.
Of our First Presbyterian Church family, two homes were lost to the fire and 161 households were evacuated. Commensurate with the outbreak of the fire, we mobilized a team to begin contacting families within these evacuation zones offering support and care. Due to coronavirus restrictions, we were unable to open our church facilities either to shelter or assist these families directly. Thanks to contributions made to our Disaster Relief Fund, we have been able to offer financial assistance and support where needed.
In the days and weeks ahead we will be giving our attention to what some are calling fire fatigue. Unfortunately, we have learned from experience that it is important for us to be present with and for one another and to put relational priorities ahead of everything else. Weeks like this one give us pause and once again remind us, we take nothing for granted, nor consider life to be anything short of a gift.
Published on September 30, 2020