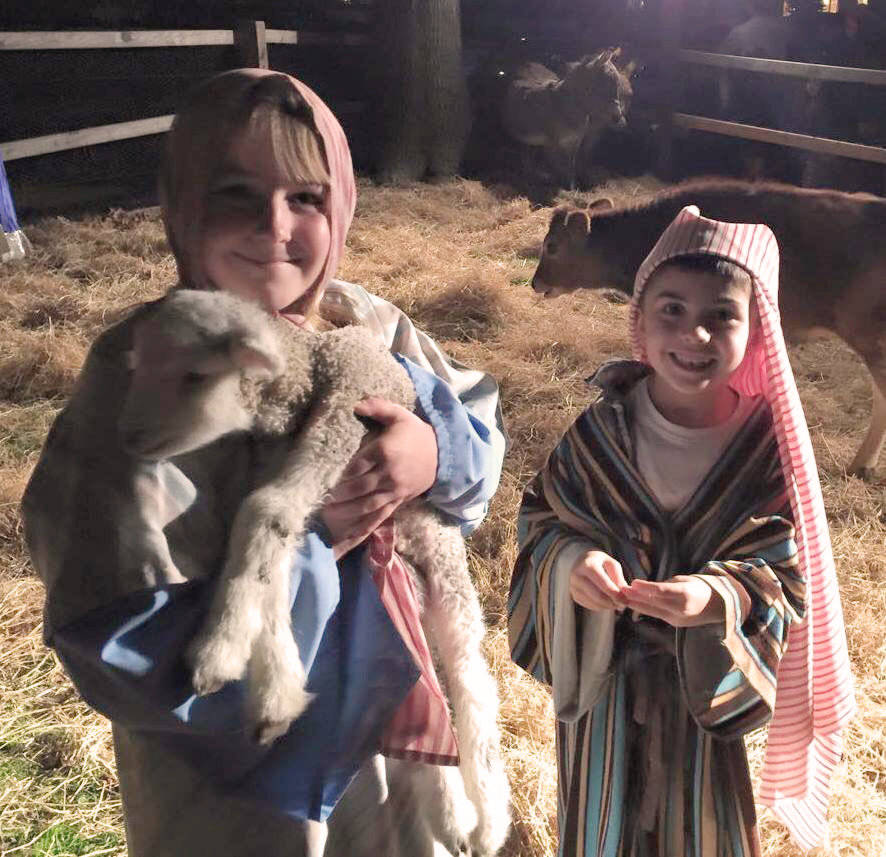 For at least the last 35 years First Presbyterian has presented a Living Nativity on Christmas Eve that features live animals, excited children, sometimes even a real baby representing the baby Jesus, and the fun of seeing McDonald neighborhood friends. It is our attempt to recreate the events described in Luke 2 and remember this all happened in real time and space.
As someone who has had the opportunity to observe the Living Nativity from behind the scenes for nearly 10 years, I know is a true labor of love in a practical sense in that it occurs in the busiest season of the year on perhaps the most challenging night of the year to ask for volunteers. Volunteers such as Kenny Grandall and his team who faithfully show up every yearly to build the stable, Paul Palmatier who arranges for live animals to come (courtesy, for a number of years now, of the Hamilton and Pozzi families of Petaluma), the wardrobers and greeters the night of the event, and the families and individuals who show up to represent the Holy family, shepherds, kings and angels give the gift of time in a season where time is a precious resource.
But, of course, we are not the heroes of this story, we just faithfully show up, and words will never fully capture the enormity of God's son's birth in the most humble of circumstances. Going a step further and entering into the experience that engages all the senses…the scratchiness of the hay, the cold of the December night, the touch of furry animals and their sounds and smells, breathing the heavy night air, the urgency of wrapping a new born (real or pretend) against the elements all help begin to open up the words of the passage.

Living Nativity event details ➜
In the past we would sometimes lecture the young participants about how important their role is, be it shepherd, king or angel. They would be told they have an obligation to "be serious" and that they must "look like a Christmas card" picture as we recreate this sacred miracle and "stand still" unless you were a shepherd and absolutely had to move. This is all fine and good, but we give this message somewhat differently now and tell them to enjoy the experience, even have fun. The inevitable mishaps such as costume malfunctions and animals that actually act like they are still in the barnyard in all its realness, are part and parcel. Emmanuel, or "God with us" in the person of Jesus, became human to change history. And he did!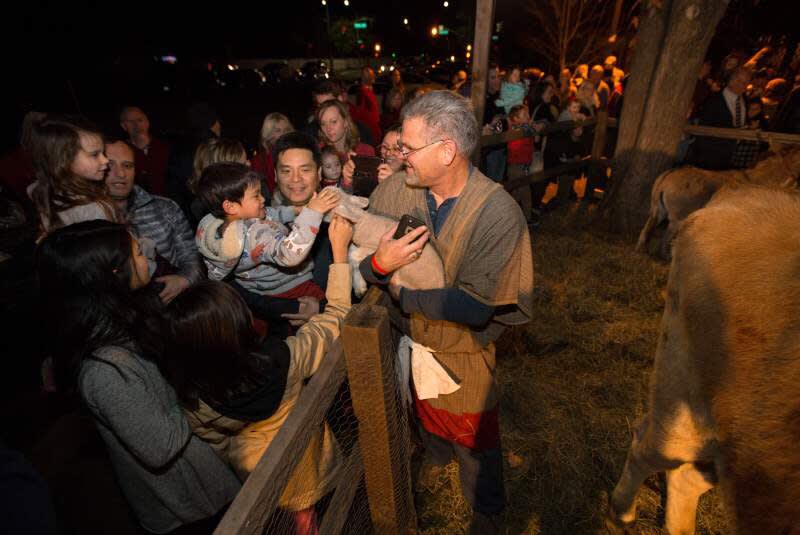 And he still is changing history by transforming us into his likeness. It is crucial, however, to show up. The children may not know it yet, but they are taking an early step in showing up. By taking part and experiencing the passage in all their age appropriate enthusiasm in real time, it becomes a celebration!
Of course we do not mind if they stand still and look like a Christmas card for a few short minutes to snap a picture…
Allie Shoulders
Director of Adult Discipleship


Published on December 21, 2018