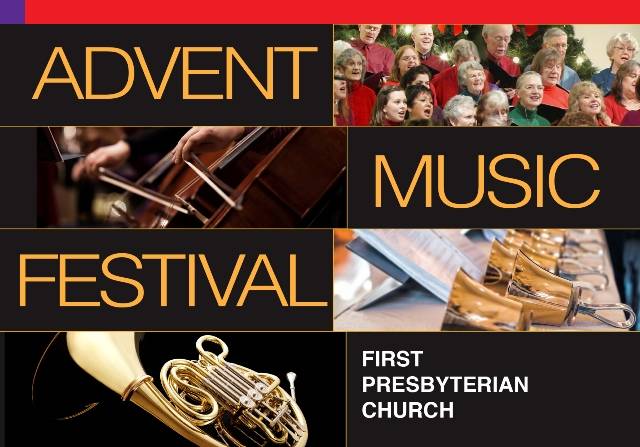 First Presbyterian Church of Santa Rosa has made a tradition of presenting beautiful music to celebrate the joy and wonder of our Savior's birth for our community.
We're thrilled to continue this commitment with our Advent Music Festival under the direction of Daniella Caveney on Saturday, December 15. To accomodate people's holiday schedules, we offer two different concert times at 3:30 and 7:00 pm.
The concert opens with Gaudete! Christus ist natus! — an incredibly percussive celebratory song. The concert will weave together musical performances by the Chancel Choir, Chancel Handbell Choir, brass quintet, piano and flute duet, pipe organ, and several sing-along carols.
Of the concert Daniella says,
The amount of love and dedication from singers, ringers, and musicians is inspiring…. It's as if we've been weaving a tapestry of our love for Jesus and each of us only has one color of thread. What we create together fills our hearts even more. We can't wait for our church family, community, and friends to experience what we've been weaving behind closed doors!
Admission to the Advent Music Festival is free – though donations are gratefully accepted. For directions to First Pres and other visitor information, visit this page.
Published on December 13, 2018