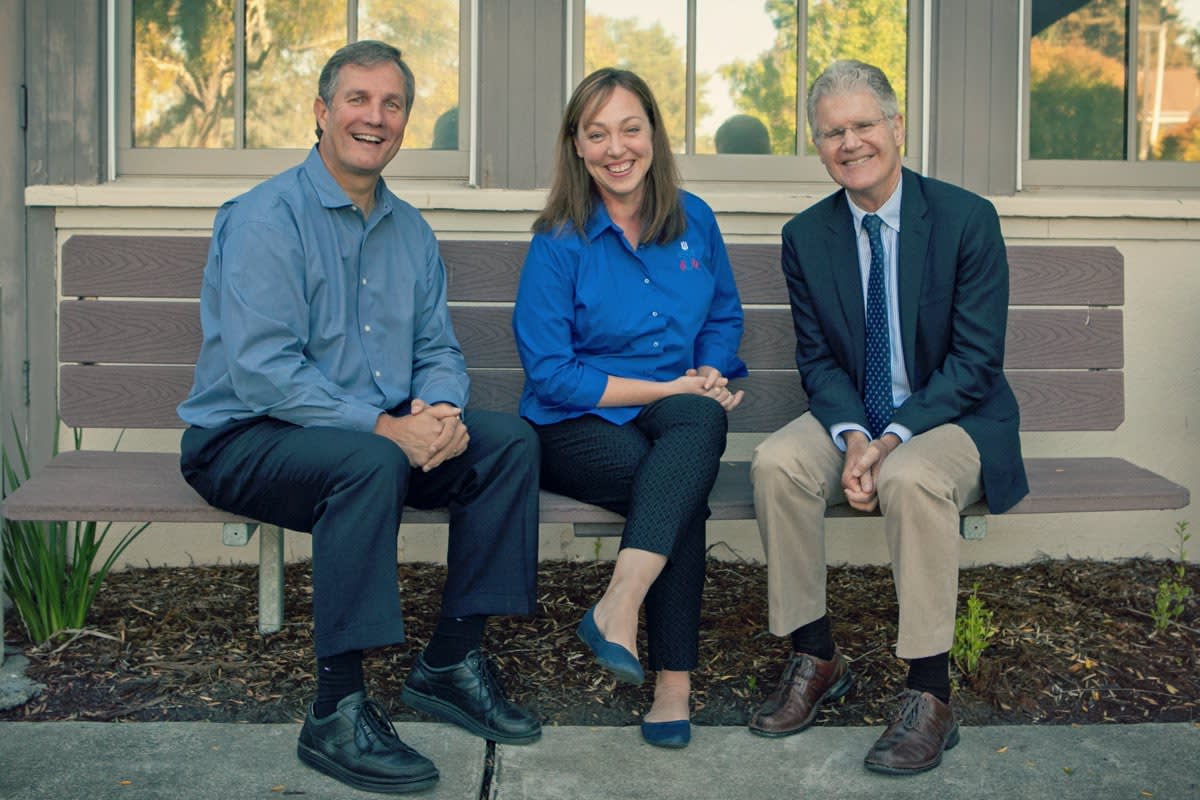 Session has hired Kent Webber and Emily Stockert to fill the vacancy of our Associate Pastor position. We were pleased to discover that the timing of our need for an interim and the availability of these gifted pastor/leaders coincided. Then we realized that by combining their part-time hours we could hire them both.
Most people view an interim period as something to get through – but we see this time as an opportunity for continued change and growth. Looking back over the past several years, we have been fortunate to have quality leaders serving our congregation. Our pastors have been people who preach God's word with conviction and who have encouraged our growth and development as followers of Christ. The two pastors who now join our team continue that tradition.
In 2018, Kent was ready to retire from his full-time position at Novato but not ready to retire from his role as a pastor. Kent lives to serve and is revered as an outstanding teaching pastor. Emily's own journey of faith of coming to know Jesus informs her passion to share the good news of the Gospel which she communicates with an emphasis of joy and justice. Kent and Emily will provide quality leadership and the time we need to plan for the future as our congregation prepares for conducting a search for a new Associate Pastor. I am excited to work with them and for us all to experience their ministry gifts as we work and grow together!
The Details
The Reverend Dr. Kent Webber is recently retired after serving 23 years as Pastor of Novato Presbyterian Church. Born and raised in Santa Cruz, Kent attended the University of California at Santa Cruz and after completing an M.Div. from Fuller Seminary, he returned to serve as Associate Pastor of Santa Cruz First Presbyterian Church. He later served as Pastor of Watsonville Presbyterian Church until accepting the call to Novato. He completed a Doctor of Ministry degree at San Francisco Theological Seminary. Kent and Dale knew each other from the San Jose Presbytery and became close friends serving as colleagues here in the North Bay. Kent joined our staff this month and will serve about 19 hours/week.
The Reverend Emily Stockert concludes two years of service as Interim Pastor at Knox Presbyterian Church at the end of October. Emily grew up in Maryland and Ohio, graduated from The Ohio State University with a degree in English and completed her M.Div. at San Francisco Theological Seminary in 2016. Prior to pursuing her pastoral call, Emily worked as a member of the Screen Actors Guild in Seattle and Los Angeles. Emily begins December 1 and will serve 30 hours/week.
Published on October 22, 2018