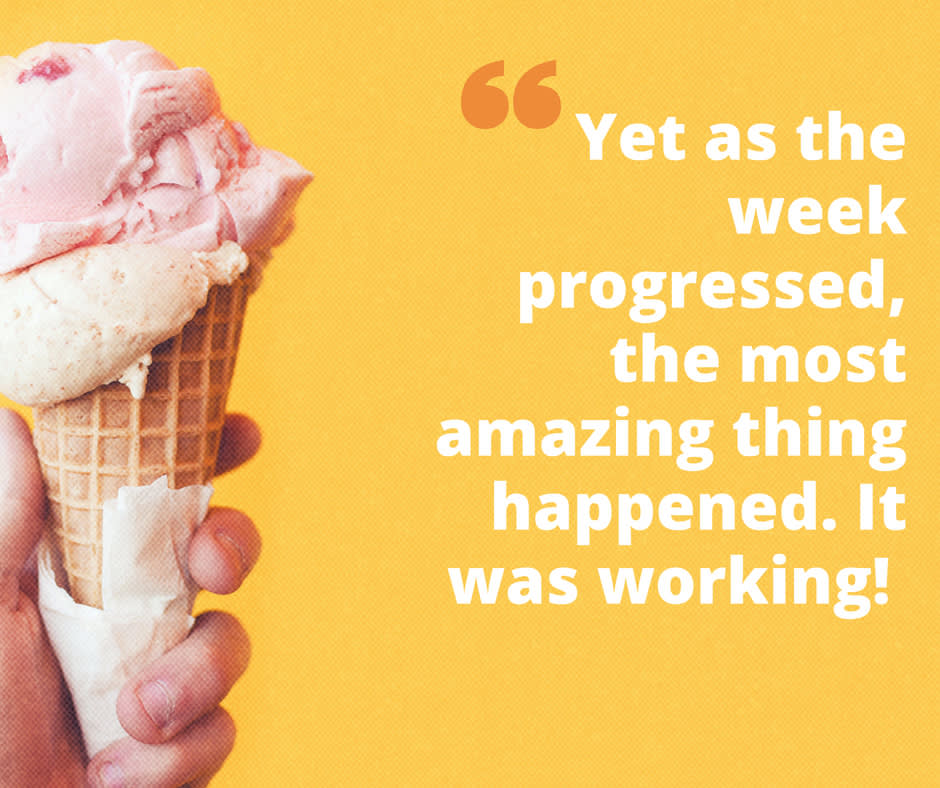 Each year during Vacation Bible School the week concludes with fresh insight as to how to better plan for the future. Last year we tried something new – and it was amazing!
Before we even picked the theme, VBS 2017 began with quite a bit of brainstorming. As a team, we decided the goal for VBS is to develop and nurture relationships and community among our family and friends. To do this we chose to host VBS in the evening so that more families and volunteers could attend, groups would be smaller so that relationships can be developed, and we decided that as an entire group, WE WILL ALL EAT DINNER TOGETHER.
For many years food at VBS was served grab & go style. Why not? It worked. It was efficient. Kids could eat and then run off to play. Everyone was happy. But as easy as this was, this process wasn't designed to achieve our current goal.
In discussing this idea of eating dinner all together, I first thought, "Sounds great, but no way!"
Funny thing though…this idea to gather all the children, every small group leader, teen helper, station leader, and other support volunteers into one room a meal, to be served simultaneously so that there was ample time for each group to enjoy their food and also have an opportunity to better get to know one another…that crazy talk was my own idea.
Really though, why not? We know that any shared experience will create more value than any experience completed alone. So, we did it. For the entire week of VBS we piled into Ingram Hall and WE ALL ATE DINNER TOGETHER.
For sure the first night was a little nutty as everyone claimed their table spots, figured out how to pass food to one another and most importantly, located the ketchup.
Yet as the week progressed, the most amazing thing happened. It was working!
As I stood back and watched, each Small Group sat at their assigned tables. They enjoyed their dinner. And they eagerly chatted with one another. Actually, the idea of eating dinner together worked so well that each night I realized dinner was stretching a little longer than scheduled. In fact, on the last night together groups were so involved in conversation that everyone was late to the next Station. I could barely get them to leave!
Part of the beauty of VBS at FPC is the scope, range, and diversity of people that an event can bring together for a single purpose. On each day of VBS about 200 very different and unique people come together for the same purpose. We will have: kindergarteners, middle schoolers, teens, and adults representing many decades; staff, volunteers, interns, clergy, grandchildren, church members, and sometimes friends who have never before stepped foot into a church building; moms, dads, students, and executives.
So with all these people of so many different backgrounds and perspectives, what better time than now to build relationships?
This year VBS will be held Sunday, June 10 through Thursday, June 14. We will absolutely again be eating all together, and we invite you to join us!
Come get a glimpse of what VBS is all about. JOIN US for worship (VBS style) and a BBQ dinner with fun and games on the lawn Thursday, June 14 at 5:15 p.m.
Published on May 30, 2018